Hours of Operation Update
Wednesday, May 10, 2023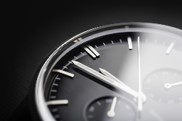 Due to a shortage of staff, we will be implementing revised operational hours effective May 15th. Please note that our revised hours of operation will be as follows:
Monday to Friday: 9:30 am to 4:00 pm
Saturday and Sunday: Closed
We understand that this change may cause inconvenience and we sincerely apologize for any disruption this may cause to your schedule. We appreciate your understanding and patience during this challenging time.
Should you have any urgent matters, please do not hesitate to contact us. We will make every effort to assist you as quickly and efficiently as possible.
Thank you for your understanding and continued support!